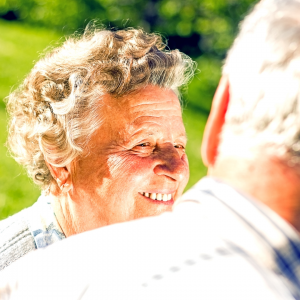 Greetings in Christ Jesus
Welcome to the Dog Days of Summer. This refers to the hot days of heat, thunderstorms, lethargy, mad dogs, and grumpy folks. Some folks don't like these hot days. I like the summertime. Lots of daylight and warm evenings. It is also a time to have a change of pace. Sit in your lawn chair, put some ice in a glass and sip your favorite beverage. It is also a time to meditate on God's Word. It is a time to enjoy worshiping in the grove. Hebrews 10:25, "Let us not give up meeting together,…but let us encourage one another." I encourage you to use the Dog Days as time for spiritual renewal. Jesus loves you! Have a blessed summer.
Senior Saints will meet only on the second Wednesday of July and August. In August we will have our picnic. In September we will be offering some new ways of growing together. Stay tuned for more information.
In Christ's love enjoy your blessings.
Pastor Rich
Greetings gang,
It is wonderful to see so many smiling faces on Wednesdays.
I got some PJ from Paul and Karen. Our thanks to President Tim and Ellen for fixing hamburgers and hotdogs for lunch. These may be dog days, but they are also mouse days. I am going to the beach and be cool. Here are some summer smiles.
Warning, if you are under the age of 65; do not proceed. The following is for mature readers only who understand what follows.
The elderly grandmother always talked to the hens whenever she fed them. Her grandson asked why she did that. She replied that she was just trying to egg them on.
A state police officer pulled a car over. Five older ladies were in the car and looked in shock. They were all very pale. The driver asked why he pulled them over. She said she was going the speed limit, 22 mph. The officer said that was the route number, not the speed limit. The officer said they looked unsettled. We will be fine, we just got off route 119.
What do lawyers wear to court? Lawsuits
What do you call someone with no body and no nose? Nobody knows.
When you are 20 and drop something you pick it up. When you are 80 you decide you don't need it any more.
If you were under 65 and read these and need help understanding, contact a Senior Saint.
Have a wonderful summer!
Love, Zeke