St. Paul Lutheran… In His Service for Sherwood families since 1892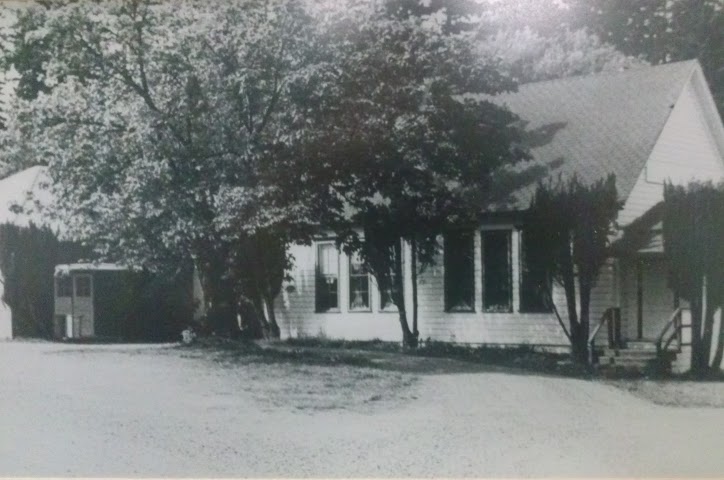 These commandments that I give you today are to be upon your hearts. Impress them on your children. Deuteronomy 6:6-7
The founders of St. Paul Lutheran Church long desired to pursue Christian training for children. In the Fall of 1892, the school was opened and children were taught by the pastor in the Church building. By 1905, the congregation built the schoolhouse you see today. It was dedicated on the 14th Sunday after Trinity on September 4, 1905.
The congregation called its first Christian Day Teacher in 1908. Some 60 students were enrolled, and they improved their skills using both German and English "readers". In its early days, the school year was often disrupted as children were dismissed early so that they could help in the fields during onion-weeding and hop-picking time.
Even though our preschool has been through many changes over the years, its purpose remains the same. Our Lord has made it very clear that children are very important to Him. It is a great responsibility before God to be charged with the care and education of His children.
The St Paul Preschool curriculum relies on
Houghton Mifflin Preschool

curriculum
— a well-researched and respected program for preschool learning.
Preschool Learning Centers
Block Center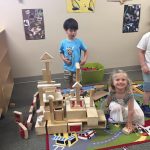 And on this rock I will build my church – Matthew 16:18
Spending Time in the Block Center helps your preschooler to:
Improvise in a symbolic way
Create and carry out plans, individually and in cooperation with others
Foster pre-math skills such as to classify, order and arrange
Utilize my imagination while pretending to make "noises" or creating characters
Grasp the concept of dimension (height/depth/width)
Create and repeat patterns
Science Center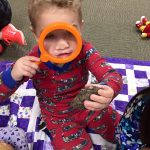 Lord, You have made so many things Psalm 104:24
Spending time in the Science Center helps your preschooler to:
Develop social skills such as negotiation and taking turns
Foster pre-math skills such as to classify, order and arrange
Understand concepts of speed, direction, and location
Grasp the concept of dimension (height/depth/width)
Appreciate our natural resources, taking part in conversation
Art Center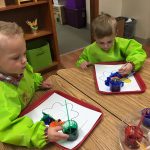 When He spoke, the world was created Psalm 33:9
Spending time in the Art Center helps your preschooler to:
Exercise my imagination and creativity
Develop both Gross and Fine Motor Skills
Express themselves in non-verbal ways
Ask questions about colors and textures, patterns and designs
Develop pre-writing skills
Collaborate with others in an acceptable way
Distinguish and purposely create shapes
Sensory Center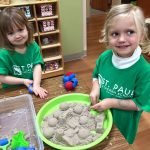 Therefore my heart is glad and my tongue rejoices: my body also will live in hope – Acts 2:26
Spending time in the Sensory Center helps your preschooler to:
Become comfortable with "being messy"
Create patterns and symbols in the sand
Foster Pre-math skills such as to classify, order, and arrange
Soothe emotions in an appropriate way
Expand my vocabulary and language base
Develop a sense of respect for personal space
Writing Center
Written not with ink, but with the Spirit of the living God. 2 Corinthians 3:3
Spending time in the Writing Center helps your preschooler to:
Hold writing instruments with pressure
Realize abstract thoughts and ideas have value
Exercise imagination and creativity
Express themselves verbally when describing their work
Build confidence in being a successful writer
Coordinate eye-hand movements
Recognize the value of literacy
Explore variations of media
Gross Motor Center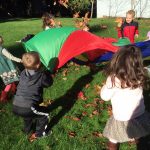 You created every part of me – Psalm 139:13
Spending time in the Gross Motor Center helps your preschooler to:
Develop eye-hand coordination
Become comfortable with the concept of personal space
Attain goals and develop a sense of accomplishment
Strengthen, balance and coordinate my muscular movements
Grow and appreciation for dance and artistic movement
Discover concepts of speed, direction, and location