Pastor Don Richard went into the Air Force as soon as he could. He spent 20 years in the Air Force and lived in California, Idaho, Turkey, Iraq, England, and Tucson while he was serving his country. After retiring from the Air Force, Pastor Don finished his Bachelor's Degree at Concordia Wisconsin St. Louis campus. After receiving his degree he continued his education at Concordia Seminary in St. Louis, Missouri. In his final year, he was sent for his vicarage (like an internship) at St. Paul Lutheran Church in Sherwood, OR. Upon completing the seminary program Pastor Don was ordained and became the pastor at St. Paul. He has been Pastor at St. Paul since 2010.
Pastor Don Richard is grateful to be able to support our Preschool staff in their goal of teaching the children about the love of Jesus. He does that by visiting their classroom, playing on the playground with them, and leading weekly chapel services for the children in the St. Paul sanctuary. If you come to chapel you may very well see Pastor Don sitting on the ground in front of the altar with the children. He sometimes even plays the piano for their praise songs.

Pastor Kiessling was born in Albion, Michigan. His father passed away when he was thirteen. His moved with his mother and twin sisters to Hickory, North Carolina where he attended St. Stephens Lutheran School.
After high school he ventured out to St. Paul Lutheran College, Concordia, Missouri. It is there that he met his wife, Maxine, who became a Lutheran school teacher.
He graduated from Concordia Seminary, St. Louis, in 1967. The Lord led them to Hamilton, Montana where he served for 31 years. He had the opportunity to start two new mission congregations in the area. He also served in various District positions.
In 1998 Pastor Kiessling came to Concordia University in Portland as Director of Church Relations. Most recently he served as interim pastor at Pilgrim Lutheran Church and School in Beaverton.
Pastor and Maxine have three children and four grandchildren. Their daughter Julie and her family live in Kansas City, Missouri. Another daughter, Jill, and her family live in Beaverton. Their son Mark and his wife live in St. Louis.
Kathy Prehm
Preschool Teacher
This Kathy Prehm's 15th year teaching Preschool and her 5th year here at St. Paul in Sherwood, OR. Kathy has also taught Preschool at LIFE Lutheran in Eugene, OR and at Pilgrim Lutheran in Beaverton, OR . She attended Arizona State University with a focus on Elementary Education and Marketing.
Kathy Prehm enjoys working with fellow staff members who share the same faith and love for Christian education here at St. Paul Lutheran Preschool. Her passion is teaching young children about Jesus' love and the joy of what it is like to "go" to school. Kathy considers the greatest compliment to be when a student asks on a Saturday morning, "Do I get to go to school today?"
Kathy and her husband John live in Sherwood and attend St. Paul Lutheran Church here in Sherwood, OR. Kathy and John have been blessed with three grown children, Matthew and his wife, twins Megan and Michael, and two grandchildren.
Kathy also enjoys long walks while listening to her iPod, attending Oregon Duck sporting events with her family, and gardening.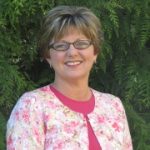 Jennifer Snellen
Office Manager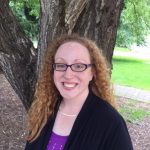 This is Jennifer Snellen's 12th year at St. Paul Lutheran Church & School. She graduated from Oregon State University in 2001 with a Bachelor of Science Degree in Communications. Jennifer began my career after college at corporate jobs in Human Resources and Insurance. Then God led her to St. Paul. What a blessing it has been!
Jennifer and her husband enjoy hiking, watching movies and their animals.
There are many things Jennifer says she loves about St. Paul: the beautiful 11 acres we sit on, the children's gleeful voices on the playground, the staff and church members, but most of all, the Christian environment.