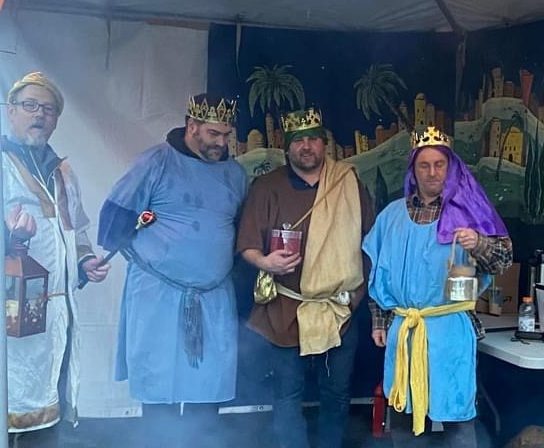 Dear Church family,
I was able to participate in some of December's church activities. I'm glad I did. I joined many of the other women and their families at the annual Ladies Tea. Our own Claire Shipman and her friend, Jessica Hornibrook, sang for us. Their voices filled the air with beautiful notes of praise and joy. Our guest speaker, Jan Mathers, spoke on "A Cup of Christmas". My take-away from her speech was "Hope in the Lord." I needed to hear that, and I felt a great peace. Other women shared that they could feel the Lord's presence with us.
I took pictures at the live Nativity. It was a wonderful presentation. Many members of the community drove through several times. As the cars and trucks passed the wise men, they would call out, "Merry Christmas." I was amazed that this traditional Christmas holiday greeting sounded like a benediction, an invocation of divine blessing on the viewers.
I attended the Christmas Day worship service. I was touched by Pastor Don's sermon. He reminded us that this innocent babe came for one purpose – to die on the cross to save us from our sins. What an awesome God to share his son with us in this awesome and magnanimous way!
I'd like to close by wishing everyone a blessed and happy new year.
Dottie Buss