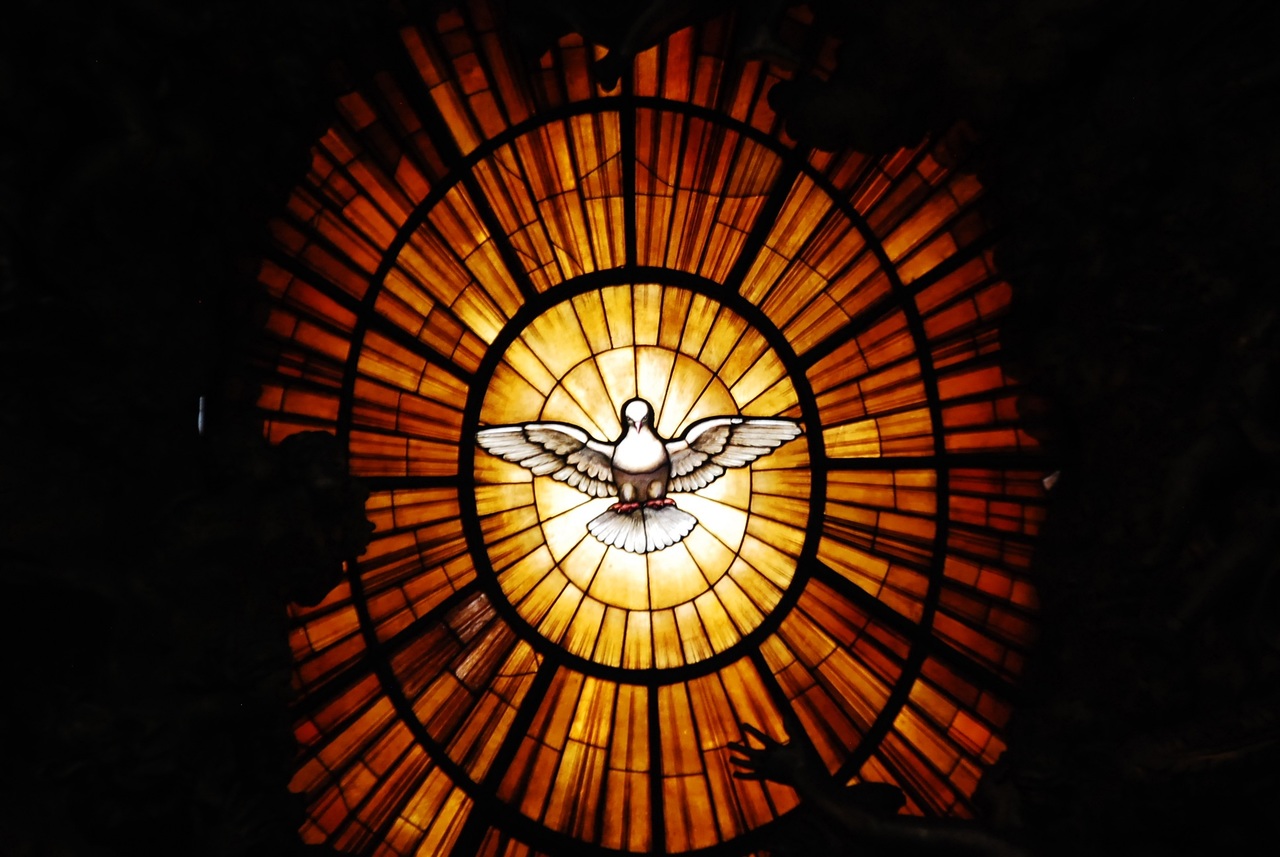 June 2020 From Your Congregational President Declaring & Teaching – Jesus is Lord !
Following is an extended excerpt from the book of 1 John that I hope communicates a spirit of Love that we all need right now.
1 John 1, 2:1-6, 3:1-3
The Incarnate Word
1 What was from the beginning, what we have heard, what we have seen with our eyes, what we have looked at and touched with our hands, concerning the Word of Life— 2 and the life was manifested, and we have seen and testify and proclaim to you the eternal life, which was with the Father and was manifested to us— 3 what we have seen and heard we proclaim to you also, so that you too may have fellowship with us; and indeed our fellowship is with the Father, and with His Son Jesus Christ. 4 These things we write, so that our joy may be made complete.
God Is Light
5 This is the message we have heard from Him and announce to you, that God is Light, and in Him there is no darkness at all. 6 If we say that we have fellowship with Him and yet walk in the darkness, we lie and do not practice the truth; 7 but if we walk in the Light as He Himself is in the Light, we have fellowship with one another, and the blood of Jesus His Son cleanses us from all sin. 8 If we say that we have no sin, we are deceiving ourselves and the truth is not in us. 9 If we confess our sins, He is faithful and righteous to forgive us our sins and to cleanse us from all unrighteousness. 10 If we say that we have not sinned, we make Him a liar and His word is not in us.
Christ Is Our Advocate
2 My little children, I am writing these things to you so that you may not sin. And if anyone sins, we have an Advocate with the Father, Jesus Christ the righteous; 2 and He Himself is the propitiation for our sins; and not for ours only, but also for those of the whole world. 3 By this we know that we have come to know Him, if we keep His commandments. 4 The one who says, "I have come to know Him," and does not keep His commandments, is a liar, and the truth is not in him; 5 but whoever keeps His word, in him the love of God has truly been perfected. By this we know that we are in Him: 6 the one who says he abides in Him ought himself to walk in the same manner as He walked.
Children of God Love One Another
3 See how great a love the Father has bestowed on us, that we would be called children of God; and such we are. For this reason the world does not know us, because it did not know Him. 2 Beloved, now we are children of God, and it has not appeared as yet what we will be. We know that when He appears, we will be like Him, because we will see Him just as He is. 3 And everyone who has this hope fixed on Him purifies himself, just as He is pure.
I encourage everyone to read the entire book of 1 John but thought these portions would make a good start to my article and set the right tone for St. Paul as we continue in these uncertain times. It is important that we remember who we are and that our focus remain on Christ and His will for our lives individually and collectively as His Church. We continue to pray for guidance and direction as we move forward and trust His perfect timing.
Council met on May 21 and approved the preliminary budgets for the coming fiscal year, we are working together to increase a few areas of the budget this coming year including the Family Care Fund to assist our members in these difficult time; our support of the NW District; and support of Local Missions. The plan is to present the budget to the Voters at a meeting on June 28 at 12:30, no potluck this time but we will have some individually wrapped snacks and hot and cold beverages.
We have recently updated our website with a more user friendly and personalized Giving page for St. Paul. This new page allows individuals to create a User Account that will make it easier for our members to give electronically if you are comfortable with that. The page uses bank grade encryption from a service provided by Vanco that has been providing the Simply Giving service that many of our members have successfully been using for many years. There is also an app. called GivePlus+ that can been loaded on a mobile device that utilizes the same user account as the website. The website option, the mobile app. and the Simply Giving donations will all be summarized into a single report for Karen Baldwin to use in recording our donations so she can accurately report our giving and provide annual statements for tax purposes. People are encouraged to use a checking account and routing number rather than the credit card option as the fees are substantially less, but all donations are greatly appreciated.
You will notice there is a place on the website and the app to select where you would like the donation to be directed; currently we have the options to give to the General Fund, the Preschool, VBS and also the Family Care Fund. You can choose to make a one time donation or reoccurring donation depending on what works best for you.
To end on an encouraging note, I saw on the local news that the YMCA has scheduled their day camps to start on June 12. There may just be a light at the end of the tunnel!
In His Service,
Tim Grace