Greetings in Christ Jesus
What a crazy 8 weeks this has been! Life has taken on a different perspective. Worship has undertaken a new approach. Online services are available all over the world. I can join you at St. Paul, or join with our children at their church. I can watch a different number of services. You can travel by VR to destinations around the world. VR =Virtual Reality. Put a headset on in your home and go anywhere. Technology has come to Senior Saints.
You can join us each Wednesday at 1:30 pm on Zoom . Send us your email at STPSS@pm.me and join with fellow saints. Thanks to Pary and Peggy for putting this together.
Things may be rapidly changing, but God's love is not! His love casts out fear. Open your heart to His Love. His love in Jesus gives us peace, comfort, and hope.
As soon as it becomes possible, we hope to gather at the Senior Center. God bless you all! You are in my thoughts and prayers.
In Christ' Love,
Pastor Rich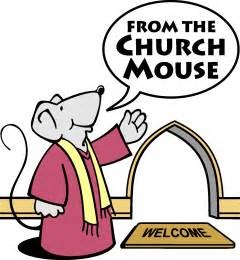 Hi Folks,
Hope you are making the best of things. It is lonely at the Center. I hope to see you soon. My PJ supply is gone! This "New Normal" is interesting .
We need to keep smiling. Laughter increases immune cells and infection-fighting antibodies!
So here goes…
Wife: you said you were sick. He: No, I said I had a case of Corona.
Doctor: You test positive. Patient: That can't be correct. I have more than 300 rolls of toilet paper.
Next year you can say: I survived the great toilet paper crisis of 2020.
Did you ever think that people's hands would consume more alcohol than their mouths?
When it is time to take the garbage out, do you get so excited about what you should wear?
We are getting to know everyone's true hair color.
If you made it to here, your immune cells have increased.
Take care!
Love, Zeke