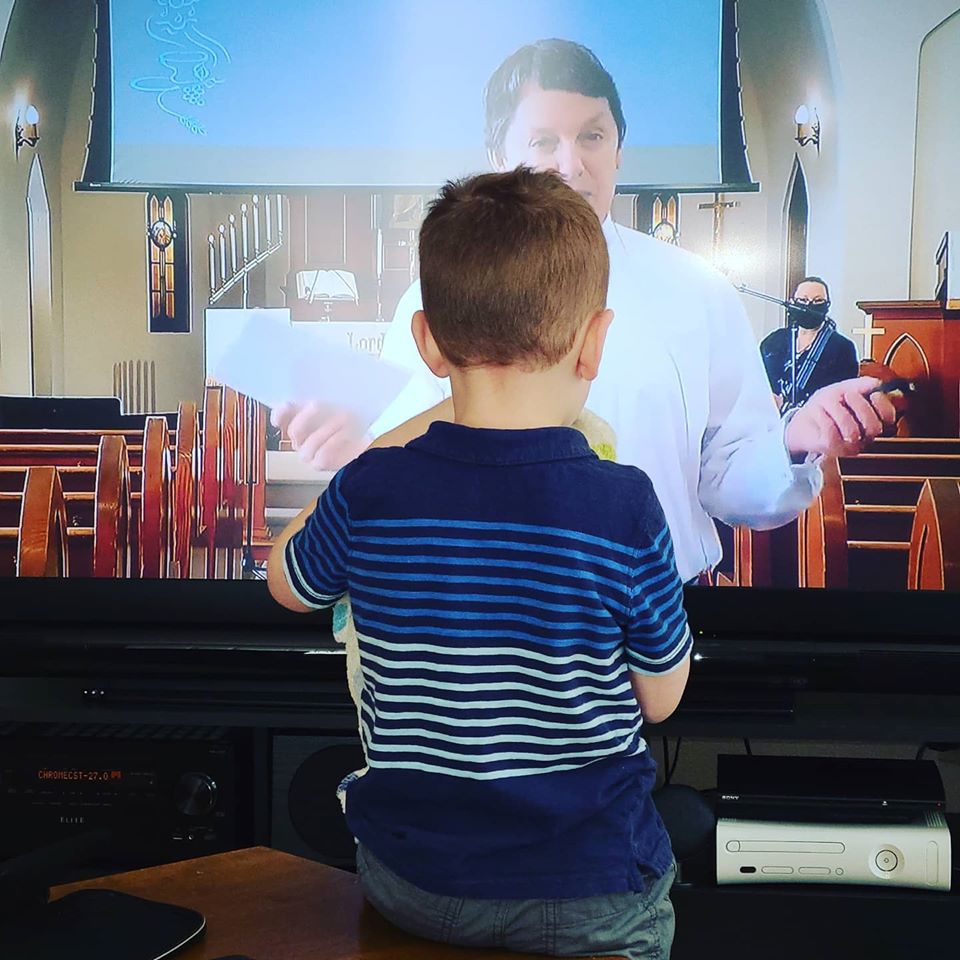 Declaring & Teaching – Jesus is Lord !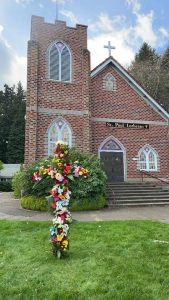 Things are starting to free up a little with more of our members getting their vaccinations and we are seeing more people in church on Sunday but we have a ways to go. The Governor has changed COVID restrictions for churches to recommendations; a December 24th article on KATU website states, "All originally imposed restrictions surrounding religious gatherings have been lifted and changed to be only guidelines." St. Paul has continued to proceed very cautiously and has limited our attendance to the recommended maximum of twenty-five (25) members at any service. This has not really been an issue we have had less than that at most services. So it really becomes a question of what people want to do and what they feel comfortable doing.
Pastor Rich continues to meet with the seniors on Zoom meetings on Wednesdays that are well attended. We were hoping to have in-person gatherings with the seniors during Holy Week but the slow roll-out of the vaccinations is making that unlikely. Pastor Rich continues to monitor the situation and the seniors talk about this on their calls. Time will tell.
Things to look forward to in the coming weeks:
There are Lenten Services every Wednesday leading up to Holy Week that starts on Palm Sunday March 28.
Our traditional Easter Egg Hunt is scheduled for Saturday, April 3. We will need volunteers to hide eggs and help in ushering the kids. Please start to drop off candy if you would like.
We will have a cleanup in the Grove and also in the Sanctuary on Saturday, March 27 from 9:00 AM – 12:00; there will be a BBQ at noon for those that would like to participate.
There is a council meeting scheduled in the Library on March 11 at 6:30 PM and a Voters' Meeting Sunday, March 14 in the lower level of the church. The Voters Meeting was moved up a week so as not to conflict with communion and to allow Pastor to attend the meeting.
Council will be working on the agenda for the Voters' Meeting, if there is anything that you would like to see discussed I ask that you drop me a note or that you speak with one of our Pastors, an Elders or one of the board members.
Blessings,
Tim Grace
Well in the hurry to get my article completed I missed the most important part, the scripture for this month, thanks to Debbie for the reminder. Here is my favorite part of the entire Bible including Romans 8:28.
Romans 8:18-39
18 For I consider that the sufferings of this present time are not worthy to be compared with the glory that is to be revealed to us. For the eagerly awaiting creation waits for the revealing of the sons and daughters of God. For the creation was subjected to futility, not willingly, but because of Him who subjected it, in hope that the creation itself also will be set free from its slavery to corruption into the freedom of the glory of the children of God. For we know that the whole creation groans and suffers the pains of childbirth together until now. And not only that, but also we ourselves, having the first fruits of the Spirit, even we ourselves groan within ourselves, waiting eagerly for our adoption as sons and daughters, the redemption of our body. For in hope we have been saved, but hope that is seen is not hope; for who hopes for what he already sees? But if we hope for what we do not see, through perseverance we wait eagerly for it.
Our Victory in Christ
26 Now in the same way the Spirit also helps our weakness; for we do not know what to pray for as we should, but the Spirit Himself intercedes for us with groanings too deep for words; and He who searches the hearts knows what the mind of the Spirit is, because He intercedes for the saints according to the will of God.
28 And we know that God causes all things to work together for good to those who love God, to those who are called according to His purpose. For those whom He foreknew, He also predestined to become conformed to the image of His Son, so that He would be the firstborn among many brothers and sisters; and these whom He predestined, He also called; and these whom He called, He also justified; and these whom He justified, He also glorified.
31 What then shall we say to these things? If God is for us, who is against us? He who did not spare His own Son, but delivered Him over for us all, how will He not also with Him freely give us all things? Who will bring charges against God's elect? God is the one who justifies; who is the one who condemns? Christ Jesus is He who died, but rather, was raised, who is at the right hand of God, who also intercedes for us. Who will separate us from the love of Christ? Will tribulation, or trouble, or persecution, or famine, or nakedness, or danger, or sword? Just as it is written:
"For Your sake we are killed all day long; We were regarded as sheep to be slaughtered."
37 But in all these things we overwhelmingly conquer through Him who loved us. For I am convinced that neither death, nor life, nor angels, nor principalities, nor things present, nor things to come, nor powers, nor height, nor depth, nor any other created thing will be able to separate us from the love of God that is in Christ Jesus our Lord.