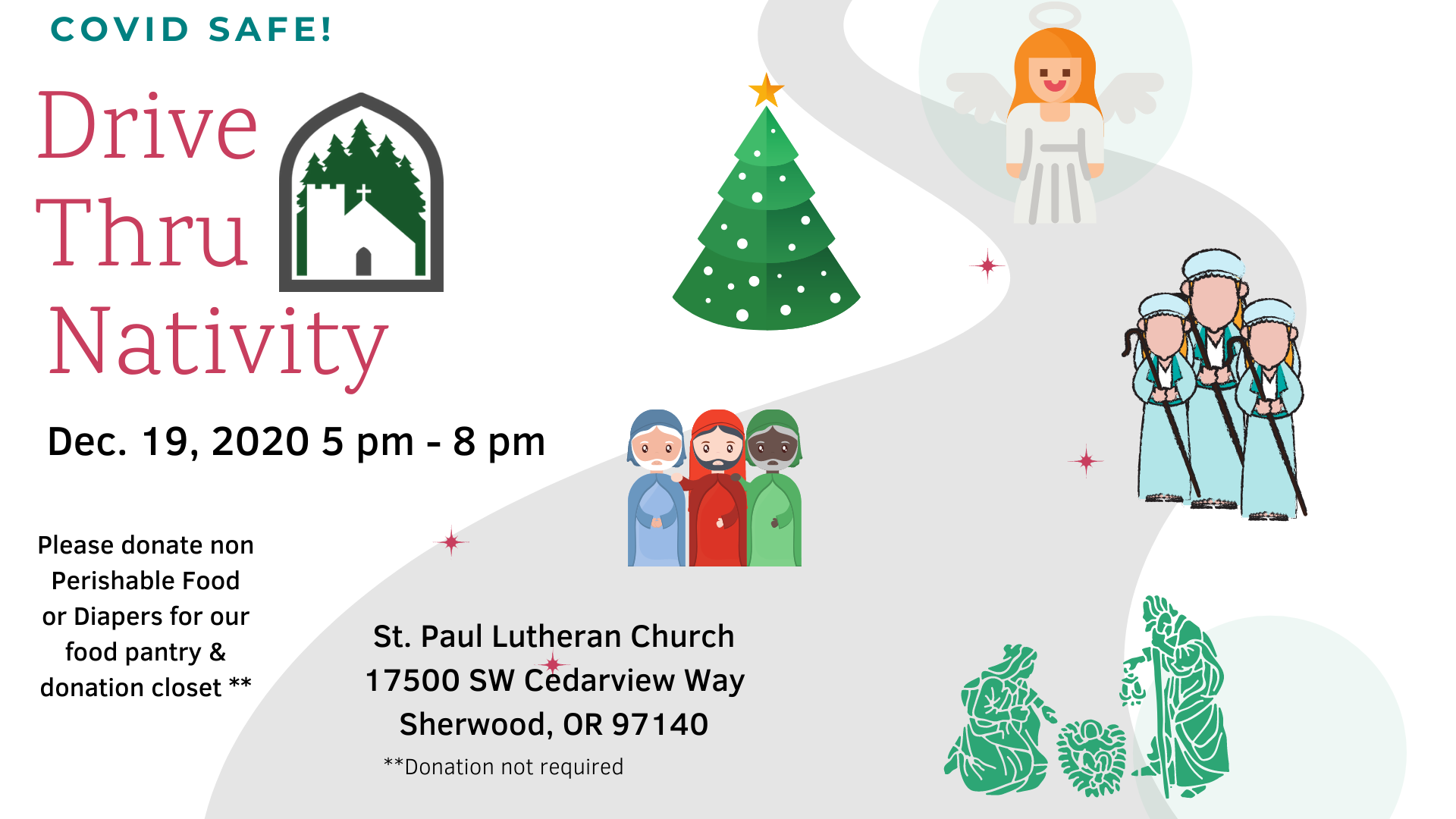 Drive Thru Nativity – Decebmer 19, 2020
St. Paul will be hosting a COVID-19 safe, Drive-thru Christmas Nativity. We ask that you bring a non-perishable item or diapers to donate, but it's not required.
How this will work – you will enter at one end of our parking lot, and follow the path, seeing the angels, wise men, shepherds, townspeople, and more.
During your drive, you will remain in your car and dial your radio to 87.90 FM. During your drive, you will hear Christmas live music and Christmas readings over your radio.
At the end of the path to the manger, you will receive a family ornament and some goodies. We hope that if this goes well it may become a tradition.