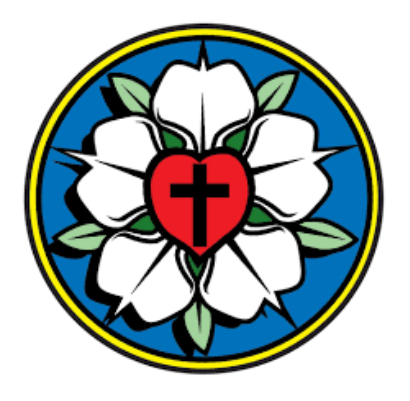 S.P.A.R.K.
(St. Paul Church's Announcements to Read and Know) April 2021
It is difficult for me to collate all my thoughts concerning the reintroduction of the Equality Act which was recently passed by the House, and is now before the Senate. On the one hand, I want equality for all people in this country just as much as the next person. Well, as much as most people, because there are some who believe certain people should be discriminated against. On the other hand, some very intelligent Christians are saying if passed, the Equality Act will harm the Christian Church, and undo anything resembling Christian social order in this nation.
One such fellow Christian is Dr. Andrew T. Walker. Dr. Walker is a professor of Christian ethics and a defender of the advance of the moral witness of the Gospel of Jesus Christ. He has academic interests in sexual ethics, human dignity, family stability, gender anthropology, natural law, public theology, and church-state studies. Impressive! He wrote recently, "The Equality Act, in any view, is a symbol for the de-conversion of the West." In other words, if the Equality Act is passed into law, society and everything else will go down the tubes.
Dr. Walker is a Southern Baptist. While I cannot agree with his beliefs on infant baptism, the Lord's Supper, and justification by grace through faith alone, I agree with his long-term optimism, that, no society can march against nature (God's creation) without nature eventually striking back. On top of that, government legislative jargon on paper won't change a single thing in God's created order. At best, it can only hinder our observation of it.
The Rev. Dr. Matthew Harrison, president of our Lutheran Church-Missouri Synod, also a very intelligent Christian, says similar things on the Equality Act as Dr. Walker. He says the bill sounds innocent, but will bring sweeping changes to the detriment of the Church and her institutions. You may have already read this, as a copy of his letter was mailed to you recently by a concerned church member. Pastor Harrison encourages us to love our neighbor, inform ourselves about the Equality Act, write our representatives, and pray for them. This I also agree on.
Compared to these giants of Christian thought and leadership, and many more like them, I am a small-city pastor with a Masters of Divinity degree. My daily preoccupation seems to be, stemming the flow of backsliding and declining participation in the worship life of church members, let alone the secular dismantling of Western Civilization. Yet, I was trained, educated, and called to speak God's Word into these times. With that said, continue to worship regularly and hear God's Word as well as study it on your own and with other Christians. If you feel government actions are burdening your conscience, consider increasing the frequency of your worship participation and study of the Bible. Also consider less doses of partisan news feeds per day, and look for reliable, primary sources of current events. I can help you with resources that are Scriptural and faithful to the Lutheran Confessions. If you are conflicted that Scripture and the Lutheran Confessions do not line up with what you believe about social issues, I can help with that as well. Together, perhaps we can find answers which bring more clarity and peace from God. This is also what you have called me to do.
In closing, I offer my own perspective on the Equality Act. It's only my opinion, and I could be wrong. I'll leave the deep theological and philosophical ramifications of the Equality Act to Dr.'s Walker and Harrison, be pragmatic and say it should be no surprise to us when these types of congressional acts come down the pike. Presidents, governors, congresspeople and senators are well-educated in law, philosophy and ethics. One would think they would defend and preserve classical Western values. At the end of the day though, it's the will of the people that change the laws of this country. I don't know how many of our representatives in Salem and Washington D.C. are Christian, but I'll take a conservative guess and say one-quarter. If it's more, then I emphasize the point: it doesn't seem to make any difference. The laws of this land reflect the values and norms of society, and it appears society is having its say—and way. Along with this, I doubt most congresspeople and senators possess sound Christian doctrine such as can be found in the Lutheran Confessions, or are skilled in hermeneutics (Biblical interpretation) of the Hebrew Bible, and Greek New Testament. How on earth could they be sympathetic to Christian causes such as the sanctity of marriage, life, human sexuality and act on it? Perversion is natural and easy to act on. Biblical, orderly, righteous wisdom and conduct is taught, learned, and acted out with the help of the Holy Spirit against one's own sin on a daily basis. To me, it's no wonder the world is the way it is.
Our foundation of values and ethics are based on truths thousands of years old, and written for all generations by the One who created everything. We never have to give-in to the spirit of the age, and when we do, there is forgiveness from Jesus Christ. As for me, I plan on clinging to God's truth until the end despite my sin, so that the next generation might see and learn that their church community endures in godly hope of eternal life.
What would the apostle Paul say about all this? But since we belong to the day, let us be sober, putting on the breastplate of faith and love; and for a helmet, the hope of salvation. For God has not destined us for wrath, but to obtain salvation by our Lord Jesus Christ, who died for us, that whether we wake or sleep, we should live together with him. Wherefore comfort yourselves together, and build one another up, just as you are doing. 1 Thessalonians, 5:8-11.
Pastor Don