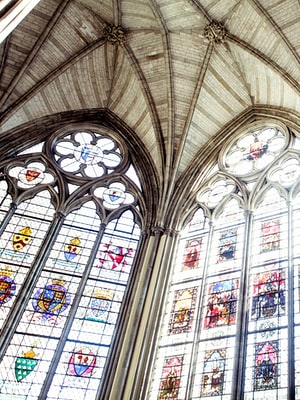 Greetings in Christ Jesus
Welcome to the Easter Season. As I write this it is Holy Week or also known as Passion Week. It is about the passion, the love of God for us through the suffering, death, and resurrection of His son, Jesus. It is my prayer that you find a deeper love for Jesus this season. Jeremiah 29:13, "You will seek me and find me, when you search for me with all your heart." I encourage you to take time to be still and experience Jesus. Psalm 46:10, "Be still, and know that I am God…"
This week is also the start of Major League Baseball. Here is a lesson. Dick Wade, a sportswriter wanted to know how much action really occurred in a baseball game. He clocked the time it took the ball to leave the pitcher and the time to the ball was actually in play.
He discovered that the amount of action was about 9 minutes. Because of the downtime, players can play 162 games a year and play every day, unlike football and basketball. The Christian life needs downtime. This Easter. take time to rest in the Lord. Increase your Spiritual endurance.
Great News! On the last Wednesday of this month, we will resume in-person gatherings at the Senior Center. Mark April 28 as a time of rejoicing. Bring your sack lunch at 12 noon. We will start our program at 12:30 pm which will include worship. If you are unable to attend in person, we will also be on Zoom starting at 12:30 pm. The other Wednesdays in April will be on Zoom at 1:30 pm.
Maxine and I pray that the Easter Season will be an enriching time for you.
In Christ's Love,
Pastor Rich
Hi Gang,
Wow and more Wow! I can hardly wait for April 28! It will be wonderful to see folks again at the Center! Thanks to all who cleaned the Center. Your work of love is appreciated. We had a Spring Robin contest. The first person who saw the first Robin in their town received a Starbucks gift card. I am pleased to announce who won. In the city of Sherwood, it was Marge Peters, in Newberg, it was Kay Divine, in Hillsboro, Mari Jewel Ficken and Maxine Kiessling in Beaverton. It appears that women are better bird watchers than men. Maybe they see better.
Here is an Easter smile or two:
My father was cheap. Every Easter we would wear the same clothes, but he would take us to a different church.
Easter candy is better than Halloween, and you don't have to ring a lot of doorbells.
If it weren't for capital punishment we would not have Easter.
When you are older you want Easter eggs that are dark chocolate.
Hoping my Easter guests will help me take down the tree.
Where does Valentine's Day come after Easter? Give up? In the dictionary.
Why should you not tell an Easter egg a joke? It might crack up.
How many Easter eggs can you put in an empty basket? Only one, after that it is not empty!
What comes at the end of Easter? Got it? The letter r
Have a great April!
Love, Zeke