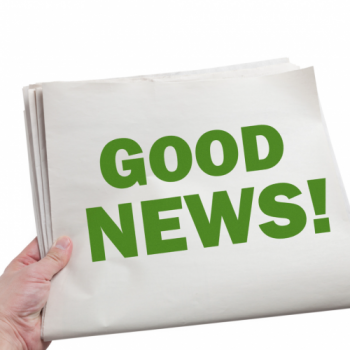 S.P.A.R.K. January 2022 – The Angel's News is Louder
(St. Paul Church's Announcements to Read and Know)
And the angel said to them, "Fear not, for behold, I bring you good news of great joy that will be for all the people." Luke 2:9-10
There is no good news on the news right now.
National and local news reports would have us believe we are in an ever-increasing state of crisis. That's partly true because the world is in an ever-increasing state of decay because of sin. Nevertheless, you and I are still able to buy our groceries, make a nice dinner, sit down and eat before bedtime. We can still go to church and do the necessary things in life.
More importantly, the angel's news is louder and more meaningful than what's coming out of your T.V. set.
A Savior has been born for you in Bethlehem, and He has overcome the world with all its crises. This good news will keep us faithful and true through 2022 despite more of the same this sinful world has in store for us.
I really enjoyed the "Wait Upon the Lord" Advent series, and I hope you did too. It seemed a timely message as we also wait for life to return to the way it was before Covid. I don't know how long we will have to wait for that, but our waiting for the Lord's birth on Christmas has come. This new church year will bring more hope and blessings from God's Word.
From my family to yours, we thank you for your cards and gifts this Christmas. This is our 13th Christmas at St. Paul and they get better every year.
Happy New Year and God's peace be with you.
Pastor Don