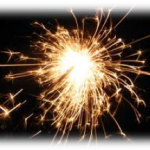 All Scripture is breathed out by God and profitable for teaching, for reproof, for correction, and for training in righteousness, that the man of God may be competent, equipped for every good work. (2 Timothy 3:16-17)
Some of you have heard this story already but for those who have not: A few weeks ago Jill and I were doing a Bible study in preparation for our trip to Israel, and when she read Matthew 17:24-27 I was surprised to hear Jesus telling Peter to cast his line into the lake of Galilee, take a two-shekel coin from the mouth of the first fish he pulls up, and pay both of their temple tax with it. I've read Matthew several times before from start to finish as well as Bible studies but I couldn't figure out why this reading seemed so strange to me. Then I realized it was possible I had never read it on Sundays because it's not in the three-year Common Lectionary. Sure enough, when I searched through it, Matthew 17:24-27 is not there. After a thorough search of the entire lectionary I discovered many other verses from Matthew which do not get read on Sundays.
The idea behind the 3-Year Revised Common Lectionary (RCL) is that members of Christian congregations will get to hear the voice of each writer of the Bible over a three-year cycle which then starts over again and repeats. Of course congregations are free to read any and all Scripture, but the lectionary recommends readings which are suited for particular times of the Church Year. An added bonus is that one's heart and mind connects particular stories with the seasons of the church. For example, during Advent portions of the first chapters of Matthew and Luke are read which build a sense of anticipation for the birth of Jesus. Another is during the long summer season of Pentecost, the readings from the New Testament include those having to do with living a sanctified life in Christ, and the End Times. This is just a glimpse into the matter though; the whole thing would take too long to explain here.
What I'd like to do instead is give you the readings I'll be preaching on the next few weeks from Matthew. And yes, these are texts which I have not preached on before in my ten years here because they were not included in the RCL. As I said in my sermon last Sunday, I have an opportunity to work with some fresh material for a while—it should be very interesting.
On these Sundays the Old Testament and Epistle readings will stay on track with the lectionary; but I am selecting these Gospel readings for the sermon:
Feb 2 – Matthew 7:1-13 (Judging Others, Ask, and It Will Be Given, The Golden Rule)
Feb 9 – Matthew 6: 5-15 (The Lord's Prayer)
Feb 16 – Pastor Kiessling is preaching; I will be away at the youth winter retreat
Feb 23 – Matthew 8: 1-22 (Jesus Cleanses a Leper, The Faith of a Centurion, Jesus Heals Many, The Cost of Following Jesus)
Lent – More un-preached stuff from Matthew to come!
– Pastor Don