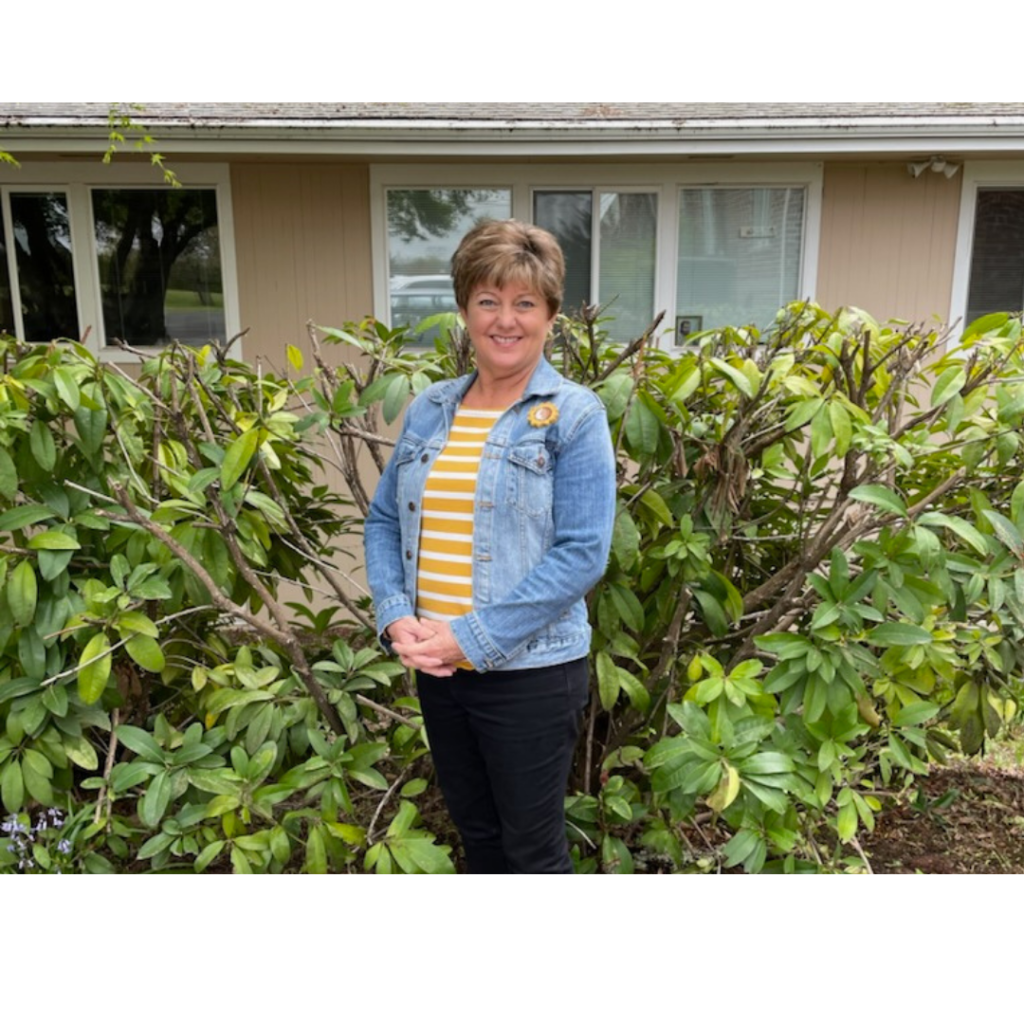 Preschool Teacher – Kathy Prehm
Kathy Prehm is St. Paul's beloved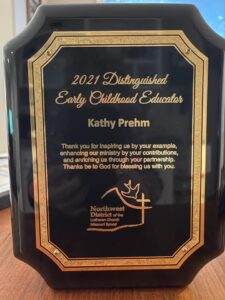 Preschool teacher and has been teaching for over 20 years. Her passion and dedication was recognized by by the Northwest District of the Missouri Synod as she was honored as the 2021 Distinguished Early Childhood Educator of the year.
Kathy Prehm enjoys working with fellow staff members who share the same faith and love for Christian education here at St. Paul Lutheran Preschool in Sherwood. Her passion is teaching young children about Jesus' love and the joy of what it is like to "go" to school. Kathy considers the greatest compliment to be when a student asks their parents on a Saturday morning, "Do I get to go to school today?"
Kathy attends St. Paul Lutheran Church here in Sherwood, OR. Kathy and her husband John have been blessed with three grown children, Matthew and his wife, twins Megan and Michael, and two grandchildren.
Kathy also enjoys long walks, attending Oregon Duck sporting events with her family, and gardening.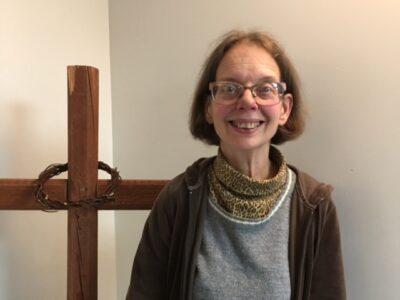 Preschool Aide – Diana Burda
Diana Burda has been a preschool aide with Kathy Prehm since almost the beginning. Here sweet, quiet demeanor puts the preschool children at ease and allows her servant hear to be seen each day as she serves each child and Kathy with love, kindness and humility.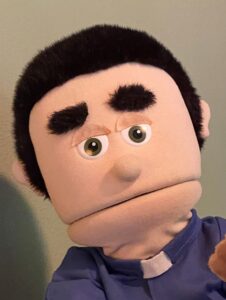 Pastor – Donald Richard
Pastor Donald Richard loves the opportunity to talk with the preschool children about their faith during chapel, recess and other opportunities throughout the school year. Jesus is at the center of everything we do at St. Paul, and is part of what makes our Preschool different from other options in the Sherwood area!