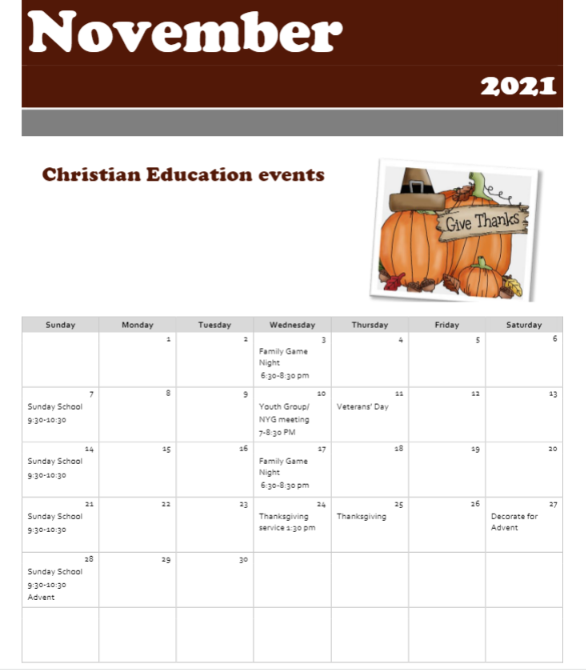 Hello everyone! Happy November!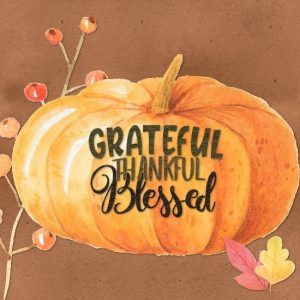 Sunday school and the Adult/New member classes are every Sunday between the first and second service. These classes are for everyone whether you are a life-long Lutheran or want to learn more about your faith. We would love to have you all with us. In Sunday school, we are learning about the Patriarchs of the Old Testament. God made promises to each of them and He never failed them. We can gain so much peace by learning how God took care of them regardless of how crazy their world was. God will continue to take care of us too! How awesome is that?!?
Family Game nights have been so much fun! I hope more of you will be able to join us this month. Our Family Game nights will be on Nov. 3 and 17, from 6:30 to 8:30 pm, and are in the Connect Center. We would love to teach you how to play 9 squares in the air too. There will be several board games and card games available to play or bring your own and teach us how to play! This is a great time for all to get to know each other better and build strong relationships too.
Youth Group will be on Nov 10th from 7:00-8:30 pm in the Connect Center. We will be talking more about the National Youth Gathering, working on our next devotion, and playing a few games! If you are wanting to attend NYG this summer, I strongly encourage you to come and see why we are so excited about it!
As for upcoming events-
Saturday, November 27 we will begin decorating our church and campus for the beginning of Advent. If you would like to help deck the halls, festoon the boughs with holly, or help make everything glow, please let me know. Many hands make light work.
Weeknight Advent services start Weds December 1st. Pastor Don and I are planning the youth-led services now. If you would like to join the planning team, let us know!
December 11th is the Women's Christmas Tea. Tickets will go on sale soon! We are thrilled to be able to celebrate this miraculous season at our annual Christmas Tea.
December 18th is our Drive-thru Nativity on Campus! We need Townspeople, Shepherds, Wise men, Inn Keepers, set up and clean up help, and so much more! We will need all hands on deck and everyone's help to make this event shine with the Love of Christ!
Christmas Eve will have our Children's service at 3 pm, the Candlelight service will be at 7 pm. Christmas Day service will be at 10 am with Communion.
Christmas Eve and Christmas Day fall on a Friday and Saturday this year. The next day is a Communion Sunday too. Thank you all in advance for all your help and your unwavering support of our Pastors during this season of overflowing blessings!
Do you have any ideas, suggestions, or questions; please reach out to me!
Email is stpaulsaintsvbs@gmail.com or jennifergatke@gmail.com
Thank you all for the opportunity to re-ignite our community through youth ministry!
Jennifer Gatke
Sunday School Superintendent Children's Ministry