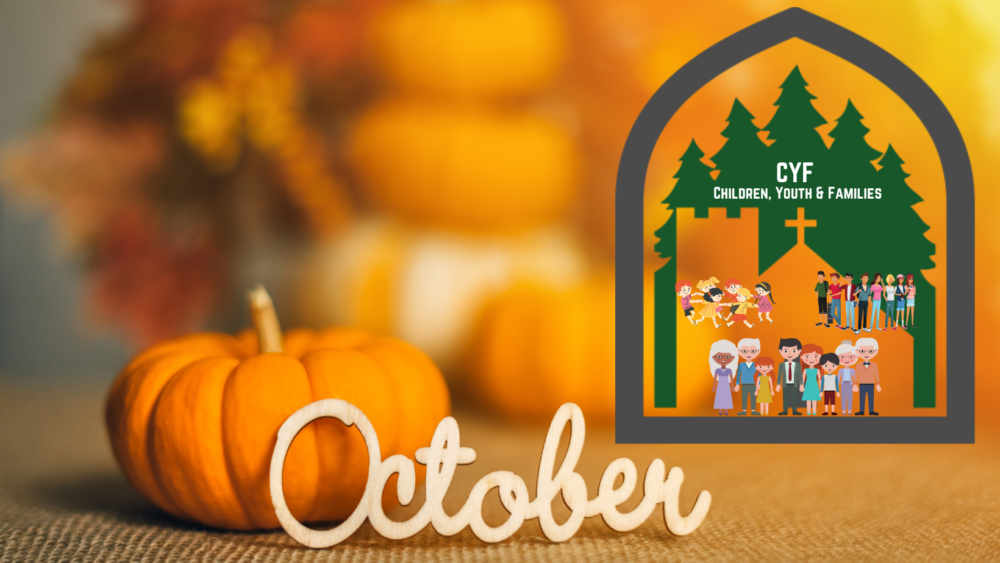 Hello everyone! As October begins, I hope you all are filled with sugar, and spice, and the love of Christ!
"For the Lord your God is living among you. He is a mighty savior. He will take delight in you with gladness. With his love, he will calm all your fears. He will rejoice over you with joyful songs." –Zephaniah 3:17
Questions? Want to volunteer? Email me at jennifergatke@stpaulsherwood.org
Jennifer Gatke
St. Paul Lutheran Church and Preschool
Youth Program Director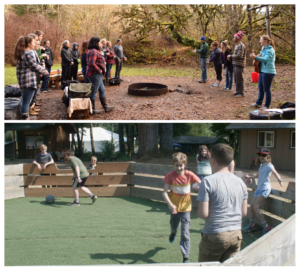 LCMS retreat at Camp Lutherwood
On the weekend of Oct 14-16, the annual middle and high school LCMS retreat at Camp Lutherwood will be happening. Join Talia Johnston and Aaron Richard for this incredible weekend. This year's theme is Water, Death, and New Life. Campers will dig into their baptismal identities, spend time with peers from Oregon and Washington, and make lasting memories! You can register at www.lutherwoodoregon.org If you have any questions, call or email me. I'm here to help!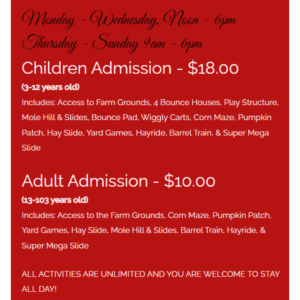 Red Berry Barn
October 16th after 2nd service, we are meeting at the Red Berry Barn in Sherwood to enjoy their Corn Maze and numerous fall activities! This is for all ages. Send me an email if you would like to meet us there. Prices are based on age- 0-2 years are free, 3-12 years are $18, and 13-100 years are $10. Your admission is good all day too.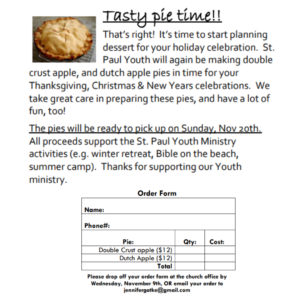 Pies Pies Pies
We will be making pies in November for the holiday season. You can pre-order your pies beginning Oct 16th. There will be order forms in the bulletin, at the back of the church, or you can call the office to place your order. We will have traditional apple pie and streusel topped Dutch apple pie. All pies are $12 and proceeds help fund the various activities and retreats for our youth throughout the year.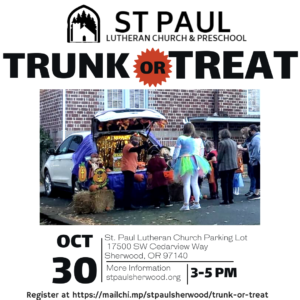 On October 30 from 3-5pm, we will be having our annual Trunk or Treat event for our congregation, community, and our Preschool families. If you are new to Trunk or Treating, it is a modern tradition in which kids go "trick or treating" car to car in our parking lot. We invite any church member who would like to join in on the fun to sign up! Decorate the back of your car to offer a fun place for the children to stop and receive a treat from you. Bring your own pre-packaged candy or treats, and dress up if you like to as well. There are prizes for the top three best-decorated trunks! Vehicles can start setting up at 2 pm and the trunk or treating begins at 3 pm. If you would like to decorate your vehicle and hand out treats, please register at https://mailchi.mp/stpaulsherwood/trunk-or-treat
If you want to trunk or treat, there is no need to register. Come on by between 3-5pm on Sunday October 30th!
Here are some photos for decorating inspiration!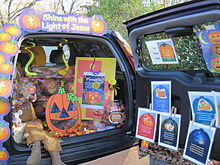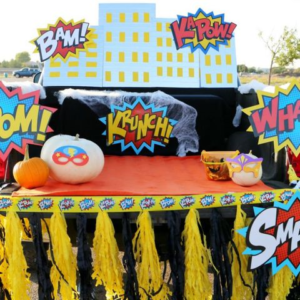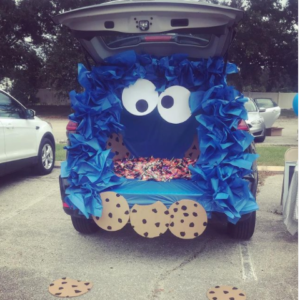 "For the Lord your God is living among you. He is a mighty savior. He will take delight in you with gladness. With his love, he will calm all your fears. He will rejoice over you with joyful songs." –Zephaniah 3:17
Questions? Want to volunteer? Email me at jennifergatke@stpaulsherwood.org
Jennifer Gatke
St. Paul Lutheran Church and Preschool
Youth Program Director