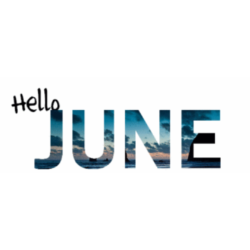 This month is packed full of fabulous CYF events! As always, these events are for the young and young at heart. I hope to see many of your smiling faces throughout June!
VBS registration opens on June 1st! This year we are building 'Sparks Studio' where we will learn that we are Created! Designed! And Empowered! By God! Join us as we sing, dance, explore, and create as we learn all about God's unfailing love for us all! VBS is August 1st thru 5th from 9 am till Noon. Registration is open for participants ages 4 to 12 years old, Volunteers ages 13+. Sign up at www.myvbs.org/stpaulsherwood . Questions? Email me at jennifergatke@stpaulsherwood.org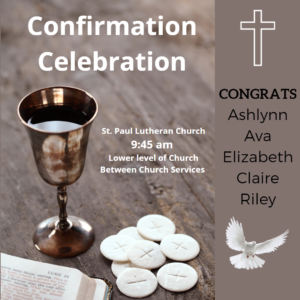 On Sunday June 5th there will be a special celebration for our Confirmands during our usual Christian Education hour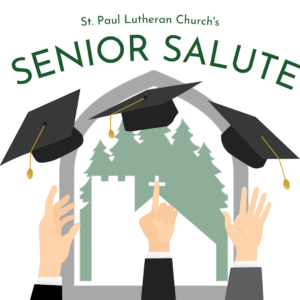 between worship services. We will have cake, punch, and rejoicing! The following Sunday, June 12th, is Senior Salute! Join us for cake, punch, and celebrating!
Sunday school will resume on June 19th in the Connect Center at our usual time- 9:40 to 10:30 am. During the summer both the preschool and elementary age classes are merged into one super group. Our special summer curriculum focuses on God's Gifts of Grace for each and every one of us. We will explore God's Gifts of Grace by making puppets, crafts, using our imagination to visit exciting places all over the world, and playing goofy games. We would love to have your kids join in on all the fun! Want to volunteer to lead a Sunday school lesson?!? Just let me know! I promise it will be a highlight of your summer. This summer is a great time to try your hand at teaching Sunday school.
We will be having a National Youth Gathering meeting on June 18th from 2 to 4 pm, in the lower level of the Church. We will be making clothes pins, designing our t-shirts, picking out snacks, and a lot more. Please RSVP to jennifergatke@stpaulsherwood.org before June 12th. It's important that we are all able to attend this meeting. If this date doesn't work for you, please let me know ASAP.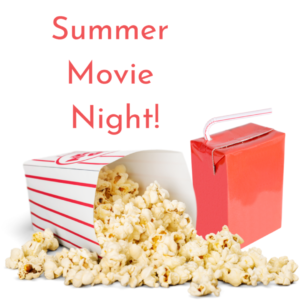 Family Movie Night is June 25th at 6pm. We will be watching the classic Veggie Tales, 'God wants me to forgive them!?!' Bring a blanket or stuffed Veggie doll and enjoy this vegetable masterpiece with us. Popcorn and Juice boxes will be provided. RSVP at jennifergatke@stpaulsherwood.org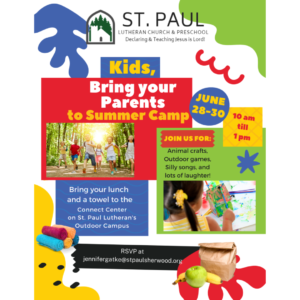 Mini Camp is June 28-30th from 10-1 pm. Our theme this year is Animals! We will be making clay animal pinch pots, inventing our own thumbprint animals, playing fun water games, and going on a scavenger hunt around campus. If you would like to join us, RSVP at jennifergatke@stpaulsherwood.org
Finally, a HUGE THANK YOU to the families that helped us clean the grave stones in our cemetery! It was a gigantic undertaking. I truly appreciate you all! Several families suggested that we have a monthly clean up afternoon during the summer. If you would be interested in helping, please don't be shy. Email me at jennifergatke@stpaulsherwood.org
Do you have any ideas, suggestions, questions, and/or you want to volunteer?
My email is: jennifergatke@stpaulsherwood.org
"Submit yourselves therefore to God. Resist the devil, and he will flee from you." James 4:7
Jennifer Gatke
St. Paul Youth Program Director