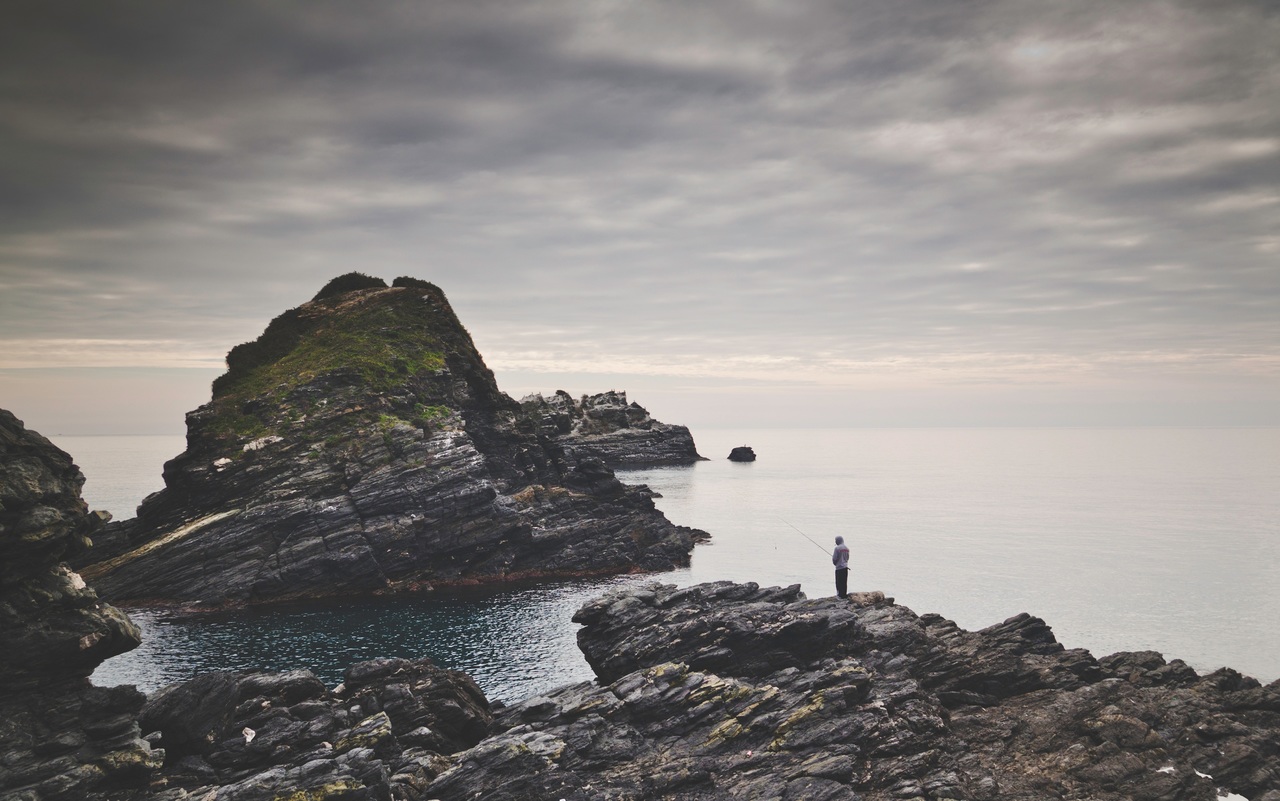 1 Corinthians 15:1-8:
Now I make known to you, brethren, the gospel which I preached to you, which also you received, in which also you stand, by which also you are saved, if you hold fast the word which I preached to you, unless you believed in vain.
For I delivered to you as of first importance what I also received, that Christ died for our sins according to the Scriptures, and that He was buried, and that He was raised on the third day according to the Scriptures, and that He appeared to Cephas, then to the twelve. After that He appeared to more than five hundred brethren at one time, most of whom remain until now, but some have fallen asleep; then He appeared to James, then to all the apostles; and last of all, as to one untimely born, He appeared to me also.
Recently I heard this state that we have been in the last many weeks compared to being like an extended Saturday of Holy week, where Christ has been crucified but he has yet to rise and we His many followers aren't really sure what is happening or what is going to happen. This is a very uncomfortable place for most as we don't initially know what to do with our uncertainty, but we do know that we need to place it at the foot of the cross and trust in God to lead us and guide us until that dawn breaks on Easter morning, we know that day is coming and we will be there together again worshiping our Lord and Savior Jesus Christ. I can see us all back in the sanctuary ready to worship and then it comes, the time to greet and welcome each other, what do we do ?
Pause, Pray, Think, what will we do? Well, we will do the right thing of course. Social distancing will be with us for a bit longer and slowly it will fade away and we will return to the loving and embracing each other just like we always have done. Will it be uncomfortable? Sure, at first, for some it always has been uncomfortable and we have all figured that out and read each others cues and we do what, we do the right thing !
We all have different needs, some are comfortable with certain things and others are not, this will be true as we go through the different phases of returning to normal life. There is much we still don't know about the virus and there is new information revealed every day. Just yesterday I learned that it is estimated that one in five people in New York were exposed to the virus and have developed anti-bodies to fight it. With all of the unreliable information in the news these days, it is unclear if this is even accurate, but there have been similar studies in California suggesting something similar there, either way it is an indicator that for many of us God has provided His protection. There are many whose bodies will not respond that way and thus the need to continue to do the right thing is in protecting the vulnerable among us.
So we ask for God's protection for all and ask that He continue to keep us all safe and that He lift us up in His perfect timing to come back together and continue to Worship and Praise Him this day and every day. As our Pastors and Elders continue to meet and pray about the timing and manner that this should happen, I strongly suggest that folks reach out to each other, to the church office, both our Pastors and our Elders for any needs you have. If you need help with errands or shopping, please call Debbie or I and we will make sure that your needs are met.
Also be in prayer about God's timing for the opening of our church and determining what the summer of 2020 will hold for us as we plan the many activities that we all love and enjoy. I would love to hear from as many of you as possible to get your input on how we should proceed, I'm confident that the Lord can remove any fears and raise up the right leaders to lead and guide His ministry and kingdom here at St. Paul Church and Preschool in Sherwood, Oregon.
In His Service,
Tim Grace