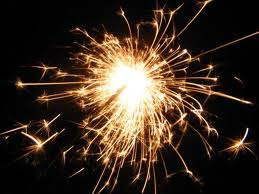 S.P.A.R.K.
(St. Paul Church's Announcements to Read and Know)
May 2022
Dear Friends,
Easter 2022 was one to remember. The sunrise service was beautiful; our youth group served breakfast after a two-year hiatus, and there were so many in attendance at the 8:30 & 10:45 services – it was wonderful! Let's continue being edified by Christ's glorious resurrection this Easter season, which runs through the month of May. I thank everyone who had a part in the Easter egg hunt, the breakfast, and the cleanup of the church grounds.
Did you know the Lutheran Church-Missouri Synod is celebrating it's 175th year as a church body? Those of you who read The Lutheran Witness may have seen the articles about it. This means our congregation's 150th anniversary is not far behind. Many LCMS churches in the Midwest have already celebrated their 150th jubilee. But west of the Rocky Mountains, St. Paul Lutheran Church of Sherwood Oregon will be the first Missouri-Synod congregation to reach the 150th-year milestone. This will occur on the 24th of October, 2028. We have a few years to go before we begin putting together a celebration committee, but I've already started jotting down some things I'd like to see on that great day such as the synod president (whoever that will be in 2028) being our honored guest and preacher. All the LCMS churches in the district should be invited, and we may want to have multiple services. The weather may not be fit for an outdoor service in late October, so we may want to celebrate early, like in August or September so we can do it in the grove. Anyway, these are some things I'm thinking about.
In the meantime, there is much work to do on a daily basis. I am working with Jennifer Gatke to revitalize our youth group in the wake of Covid and the fact that a large contingent of our youth has graduated high school and is now dispersed for college, work, or relocated. Every day I greet the families of our preschool and I think to myself, if all these families were members of our church, we would be busting at the seams—they have lots of kids! Our teacher, Kathy Prehm, constantly promotes our church through the daily curriculum and her relationships with the parents. But she and I know after years of church work, getting families in the church is not an easy nut to crack. As an end-of-year booster, I am hosting a preschool family mixer at the church. It's going to be good-old-fashioned evangelism and fun, and I pray it works. Please keep this event in your prayers that God will move the hearts of the people in our community to join us in our journey to life everlasting with Jesus.
This summer will be a busy one for me and an exciting one for our church. I have a conference this month in Corvallis, the district convention in Portland next month, the LCMS National Youth Gathering in Houston Texas in July, multiple camps at Camp Lutherwood Oregon, and Vacation Bible School. I'm looking forward to working with you in our Christian witness to those we encounter and interact with.
May God bless us and keep us in His love and care.
Pastor Don