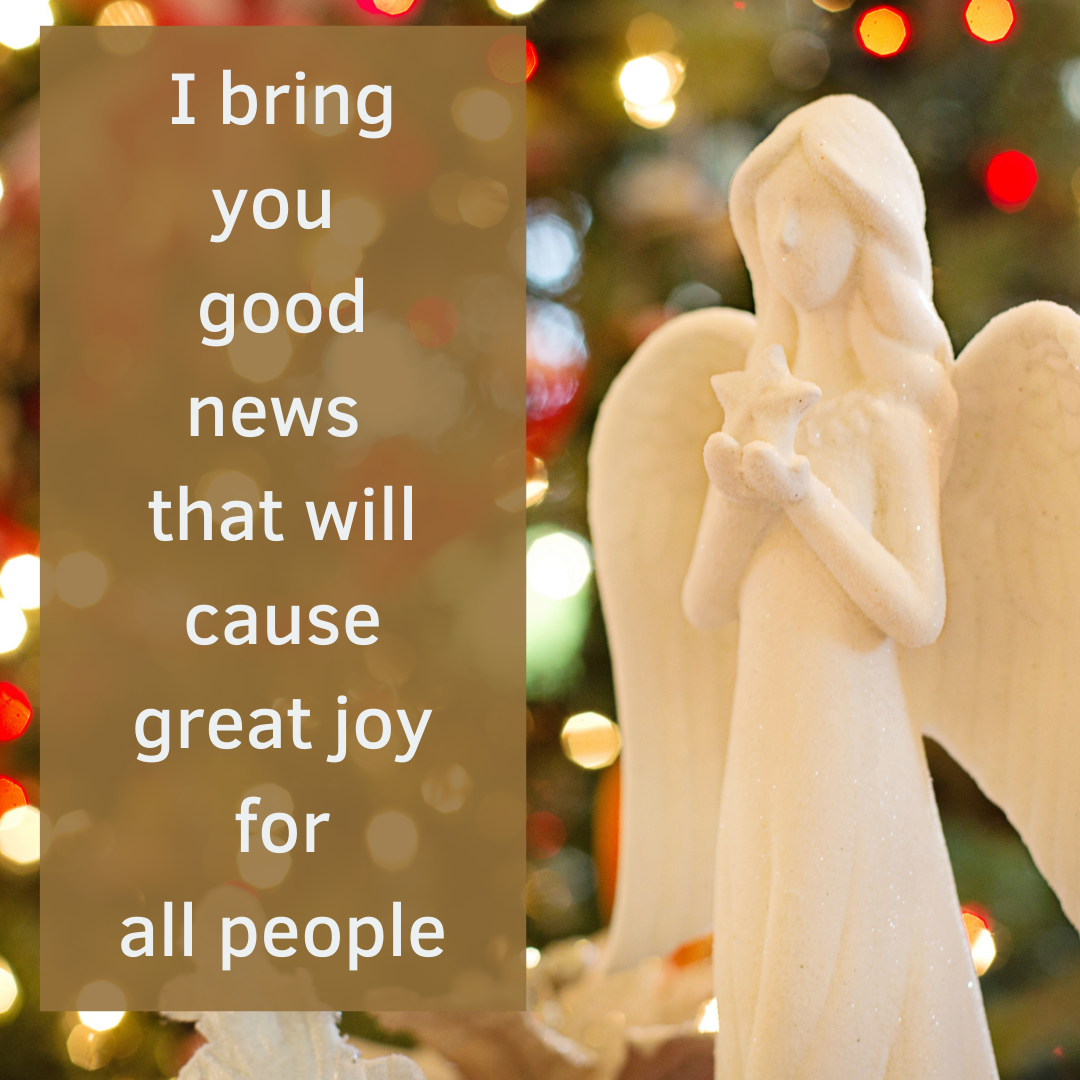 S.P.A.R.K.
(St. Paul Church's Announcements to Read and Know)
January 2021
What a way to end 2020: I bit down on a Good & Plenty candy on Christmas Eve while I was unwrapping presents with my family and I cracked a tooth which caused an infection! I was in horrible pain the following Sunday and by the time you read this I'll be closer to having the tooth pulled. I'm praying I can start the New Year without pain. I pray those of you who have suffered with pain through the last year will also receive relief and healing from God. I don't know why some of us suffer for so long with pain. We read in Scripture that our pain acknowledges our need for a Savior, glorifies God, and that at times we receive these things as discipline from the Lord. That doesn't always make it easier though when all you can think about is your pain. So, Lord willing, here's to a pain-free, or less-pain 2021!
I want to thank all of you again who participated in our first, Covid-style live nativity on December 19th. It was great fun even though the weather outside was frightful. I enjoyed seeing many of you drive through whom I haven't seen since March. And it was a joy to see most of our preschool families drive thru as well, along with lots of other people from the community. I was overjoyed to see and hear how so many of you were happy to do something together as a church. It's no small matter that our second outreach event this crazy year next to VBS was an onsite live nativity. Many people came to our campus and saw first-hand what we are about—declaring Jesus is Lord. They saw and spoke with friendly people willing to stand outside in poor weather, kids dressed up as angels and shepherds, heard our Praise Team sing carols on the radio, as well as Bible readings from some of you. They received a gift from us and also donated generously to our food bank for the homeless. Praise God!
Another not-so-small matter is the fact that our governor changed Covid safety requirements for faith groups to "recommendations." What does this mean for our church? It means we can do whatever we want now. The question is, should we? Some of you believe the elders and I have not taken Covid safety serious enough, while others believe we are overdoing it. All this time we have been operating under the state's guidelines for faith groups and using common sense. God has been good to us as we have not had to turn anyone away from participating at in-person worship because we went over our 25 person limit. Yes, there have been a few Sundays when we were over 25 people in church, but they were in family groups sitting together. This has not been a regular occurrence and it stands to reason that it hasn't caused a compromise in safety to the point where we are not taking things seriously. Your elders and I will continue to review Covid safety and church operations on a monthly basis. As it stands today, it looks like the best route is to continue Sunday worship under the Phase I guidelines because they seem to balance safety and practicality fairly well in a sanctuary of our size. We will continue wearing masks, have hand-sanitizer available and will clean touched surfaces in between services. Our 25 person limit in marked pews will also continue, but again, if we have 26 people on a Sunday, we're not going to ask that 26th person to leave. Once the numbers of Covid cases start dropping in our county, then we will consider increasing our in-person capacity. Until then, please continue participating in the spiritual life of the congregation at home via our online services.
May the blessings from God continue this New Year for you, your entire household, and our church.
Pastor Don