Greetings in Christ Jesus
February offers a variety of days to celebrate. You can check out the weather on Groundhog Day. You can ask someone to be your Valentine. You can listen to the State of The Union Address. You can have ashes put on your forehead in the form of a cross. A busy month indeed. We are busy people. I want to encourage you to slow down this Lenten season and reflect on the suffering, death, and resurrection of Jesus. Focus on what Jesus did for you on the cross. He took all your sins upon himself. He was sacrificed on your behalf. You are free from condemnation. Jesus loves you! If you believe in Jesus, you can live in Heaven with Him. It won't matter what the groundhog says the weather will be. He invites you to be His Valentine. The State of The Union is in His care. God bless your February.
In Christ's Love,
Pastor Rich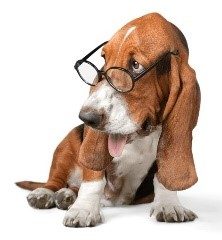 Hi Folks,
The daylight is increasing. Yea! I am waiting to see what my groundhog friend is going to predict. As you know, we Basset Hounds prefer rabbits. But since there are no rabbit days this month, I will share some groundhog smiles. Remember the more you smile, the healthier you will be.
What do you call a pig with no legs? Ground Hog
What did the groundhog say when the wolf grabbed his tail? That is the end of me.
What do groundhogs put on pancakes? Hog cabin syrup.
What do you call a groundhog laundromat? A Hogwash
That is enough. Have a great February! Come see me at the Senior Center.
Your Basset Hound,
Bingo