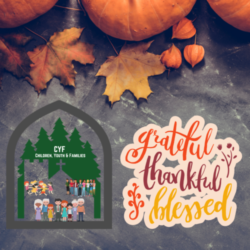 Hello everyone! Happy November!
Thank you all for your help with Trunk or Treat this year. We had a great time!
This month is going to fly by as we make pies, prepare for the Drive Thru Nativity, enjoy Thanksgiving, and decorate the church for Advent at the end of the month.
In Sunday school we will be talking about how the Apostles spread the news of Jesus' death and resurrection. At the end of November, we will begin our series on Advent and look at how we can prepare our hearts for the Birth of Christ.
On November 6th after 2nd Service, we will have a meeting to discuss our Drive Thru Nativity. All those interested in helping make this year fantastic are invited to join us! We will be discussing logistics, decorations, advertising, and more. We will be meeting in the Lower Level of the Church.
We are thrilled to bring back our Thanksgiving pie fundraiser! We are offering a traditional apple pie and a Dutch apple pie. Each pie is $12 and can be pre-ordered through Nov 9th. If you would like to place a pre-order please call the church office to do so. Pies will be ready for pick up Sunday November 20th.
We will be making pies on Sunday November 13th after 2nd service with pizza for lunch. We are asking all youth to help out. We have jobs for those who can put stickers on lids, mix ingredients, and even weld an apple peeler!
Saturday November 26th at 10 am, we will be decorating the inside of our church for Advent. For those planning ahead, we will be decorating our campus after 2nd service on December 4th and 11th. If you would like to help deck the halls, festoon the boughs with holly, or help make everything glow, please let me know.
"This hope is a strong and trustworthy anchor for our souls. It leads us through the curtain into God's inner sanctuary." –Hebrews 6:19
Do you have any ideas, suggestions, or questions? Please reach out to me by Email at jennifergatke@stpaulsherwood.org .
Jennifer Gatke
St. Paul Youth Program Director
CYF November Event calendar 2022