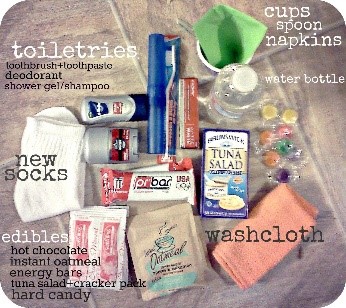 I received an email from the chaplain at the Sherwood Police Department. I thought I should share this with all of you because if not for this congregation, this ministry would not have happened. This is truly a ministry for our church and it helps so many homeless in places we could never imagine. If we think we can't make a difference for people down on their luck, this letter proves that God works in ways we can only imagine and we need to support it in any way we can. These backpacks are shared with other Police Departments in the area that the chaplain works with and mentors so the reach is far and wide. Not just local officers, but state officers as well.
Just know that you all have made a difference to people in need and God willing we will continue to serve him by serving his people in need. Serving the Lord—one backpark at a time! My humble thanks to all of you. Ellen Kulle
TODAY, YOU WERE THE HANDS AND FEET OF GOD
One of our officers called me this morning and asked me to bring assistance to David and Deann. They are living out of their car, trying to get back on their feet. Both have jobs and are waiting for the first paycheck so they can take the next steps forward.
I drove over to meet up with our dayshift officer with a $25.00 Fred Meyer gas card (from Public Safety Chaplaincy), a $15.00 McDonald's Card (from St. Paul Lutheran Church), and a $25.00 Goodwill card (from St. Paul Lutheran Church).
They mentioned that they had missed their window for showering at Rolling Hills Community Church today, so I contacted the Sherwood YMCA and left a message for the YMCA Chaplain about them being able to shower there after they get off work this afternoon.
When I arrived I realized I had given the last of the St. Paul-provided backpacks I keep in my car to my King City officers. As I was asking them if they are keeping warm enough in their car and might need more blankets, a second officer arrived on scene, pulled two backpacks out of my patrol vehicle, handed them to me and said, "You want to explain what these are?" Each of them received a backpack and expressed their gratitude.
Chaplain Joel Peterson, my partner chaplain up in Cornelius, had just replenished my supply of fleece throws and knit caps supplied to him by some good people he knows in his part of the county. So I supplied each of them a set of those as well.
I just wanted to let you all know that my police officers were backed up today by a small army (you) of generous people who are striving to get back on their feet at this chilly time of year.
Thank you one and all,
Wilson
Wilson Parrish
Master Chaplain
Sherwood Police Department