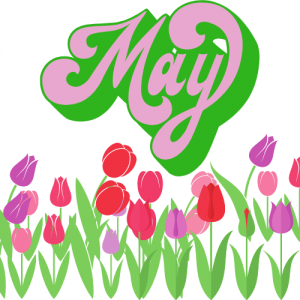 Greetings in Christ Jesus,
Happy May! We are still in the Easter Season. Easter is a time to rejoice, be thankful, and be happy because life extends beyond the soil of the earth. Ponder what God has done and will do. He sent Jesus to save us and will send Him again to take us to heaven where we will live forever with God. Take time to smile and celebrate, for we are people of the resurrection! May is a time to celebrate Spring. Flowers are blooming, leaves are popping out, birds are chirping, and the air is warmer. Ponder anew what God has done and is doing for you. God loves you!
Seniors are back to meeting in real life. Join us each Wednesday at Noon. Bring a sack lunch. Come and ponder what the Lord is doing with us. We help each other grow and mature. As one senior said, "I really don't mind getting older, but my body is taking it badly." Come ponder with us and you will feel younger.
God bless you all with His love, peace, joy, and may His face shine on you.
In Christ's Love,
Pastor Rich
Hi gang,
I am soooooo excited, folks are returning to the Senior Center, I am looking forward to each Wednesday. I can taste the PJ ! It has been a long lonely year. Thanks to all who cleaned the Senior Center. Watch for more things coming to enrich your life.
Here are some thoughts to ponder and to give you a smile.
When I was a boy, I had a disease that required me to eat dirt three times a day in order to survive….it's a good thing my older brother told me about it.
I like having conversations with kids. Grownups never ask me what my third favorite reptile is.
Everyone my age is older than me. The older I get, the earlier it gets late.
Few women admit their age, few men act it.
How do you know you're old? People call at 9 pm. and ask, "Did I wake you?"
The older you get, the more you need to keep the fire extinguisher close to the cake.
That is enough for this month. Happy May.
Love,
Zeke