Greetings in the Name of Jesus
Happy New Year and a blessed Epiphany! I hope your Christmas celebration was meaningful for you. What a miracle that God was willing to give us His son to take our place as our sacrifice. Wonderful that God accepted it for our salvation. All our sins and failures are covered. We can look forward to 2023. No matter what the year brings, we have a loving God to guide us. You are valuable. God loves you. On January 6, we celebrate Epiphany, the good news that Jesus was for everyone. Wisemen from the East came to worship. No matter what your past, Jesus is here for you!
The Senior Saints are looking forward to the new year. In January we are meditating on the Old Testament song book, the Psalms. We invite you to join with us and explore the joy of worship using the Psalms.
Maxine and I wish all of you a great new year. May Jesus shine bright In Your lives.
In Christ's Love,
Pastor Rich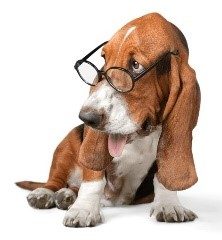 Greetings from your friendly Basset Hound,
Hi folks, I heard that 2023 is the year of the Basset Hounds. Is that true? All rabbits should take note. In case you didn't know, we were bred to hunt rabbits. In my retirement I gave that up and now do security and at the Senior Center. It is my responsibility to bring smiles to you for good health. Ready?
What is a New Year's resolution? Something that goes in one year and out the other.
Youth is when you are allowed to stay up on New Year's Eve. Middle age is when you are forced to. Old age is when you sleep through it.
What did the ghost say on January 1? Happy Boo year!
What did Adam say to Eve on December 31? It is New Year's, Eve.
Why stand on one leg at midnight on December 31? To start the new year on the right foot.
If you have any complaints about any of these smiles do not contact me. Complain to Reader's Digest.
Happy New Year!
Love,
Bingo your Friendly Basset hound