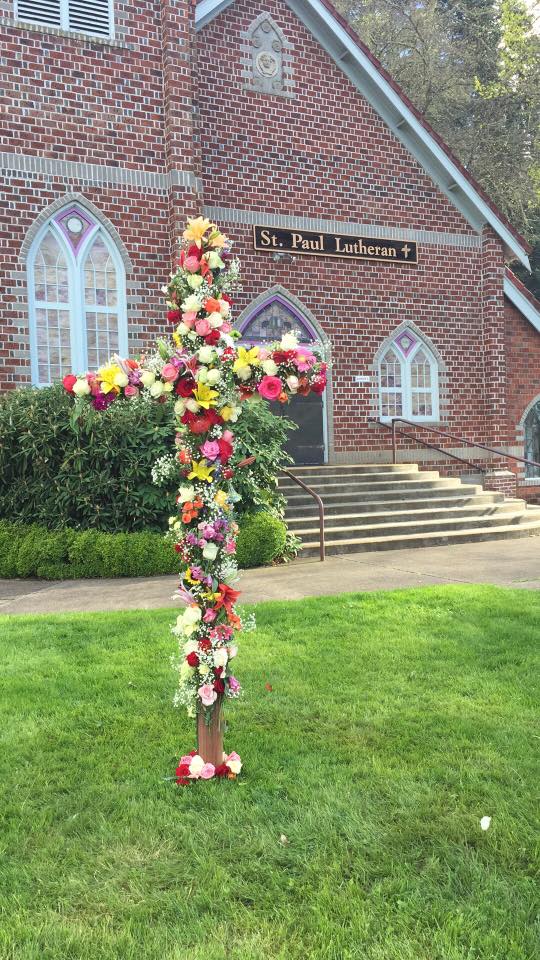 S.P.A.R.K.
(St. Paul Church's Announcements to Read and Know)
March 2022 – A plan for Holy Week 2022
Dear friends in Christ,
By the time you read this newsletter, we will have begun our Lenten worship series, "In View of God's Mercy." I outlined the series in my article in last month's newsletter.
Holy Week
Now I will familiarize you with the services for Holy Week, beginning Sunday, April 10th. Holy Week is a time when we take a look at our lives in view of God's mercy toward us in the sacrifice of his Son for us on the cross.
Living Sacrifices
We, in turn, are called by God, especially during these holy days, to be living sacrifices for him, living out our devotion to him in word and deed. Jesus helps us to see the richness of God's mercy in his life, death, and resurrection.
May God bless you this Lenten season, as you prepare to receive his mercy at these holy, divine services.
Pastor Don
Palm Sunday, April 10
Mercy in Palms. In this service (8:30 & 10:45 AM) we wave palm branches to welcome Jesus into Jerusalem, as we also witness Jesus beginning his mission of mercy for all people for the saving of our souls.
MAUNDY (HOLY) THURSDAY, APRIL 14
Mercy in Bread and Wine. As the bread is broken and the cup is poured in this service, (1:30 & 7 PM) Christ's body and blood serve as agents of mercy to us who are broken by sin and thirsting for righteousness. The junior confirmands will partake in their first communion at the 7 PM service.
GOOD FRIDAY, APRIL 15
Mercy in the Cross. In this service we ponder how Jesus mercifully removed the sentence of sin against us by going to the cross to declare us "not guilty." We will use the Good Friday Tenebrae (darkness) service (1:30 & 7 PM) projected on the screen in the sanctuary.
EASTER SUNDAY, APRIL 17
Mercy in the Open Tomb. In this service (8:30 & 10:45 AM) we celebrate Christ risen from the dead, so that we might have a new beginning which mirrors the mercy of our Lord and Savior. Weather permitting, we will have a sunrise service in the grove at 7 AM.