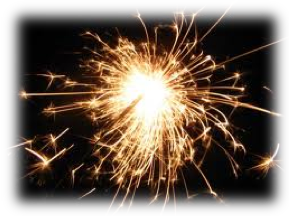 S.P.A.R.K. (St. Paul Church's Announcements to Read and Know) April 2023
Dear friends,
Grace and peace to you from God our Father and the Lord Jesus Christ. I hope you have found our Lenten series Promised Treasures to be edifying for your faith and preparation for Holy Week and Easter. I know I have. Here are some important things I would like you to know about for this month:
Holy-Maundy Thursday Divine Worship at 1:30 PM in the Senior Saints chapel, and 7 PM in the sanctuary with communion.
Good Friday hot cross bun service at 1:30 PM in the Senior Saints chapel; 8 PM service of darkness in the sanctuary.
Easter sunrise service in the grove (weather permitting) at 7 AM. Easter breakfast served afterwards. Easter Divine Worship at 8:30 and 10:45 AM. Breakfast served in between.
We will be welcoming several new members to the church on Easter Sunday. Some are transferring from other Lutheran churches, and some have been through catechism class.
Our junior confirmand (D.J. Garstka) will also be confirmed on Easter Sunday.
Invite your friends to church!
The Gideons will be at church on Sunday, April 23rd.
We will have a special evening egg hunt for the youth on Sunday April 23rd. Young people, invite your friends to that too!
I will be attending the Oregon Pastors Conference at Trinity Lutheran Church in Hillsboro, April 25-27.
God bless and keep you,
Pastor Don