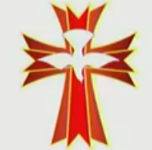 June 2021 from Your Congregational President
Declaring & Teaching – Jesus is Lord!
Following is a scripture that is appropriate for Pentecost and the season after Pentecost as Paul reminds us of who we are and who we serve. Love seeing the Fruit of the Spirit listed as often as possible (vs. 22) with his reminder that we are to walk by the Spirit.
Galatians 1:1-5 and 5:16-26
1 Paul, an apostle not sent from men nor through human agency, but through Jesus Christ and God the Father, who raised Him from the dead, 2 and all the brothers who are with me, to the churches of Galatia:
3 Grace to you and peace from God the Father and our Lord Jesus Christ, 4 who gave Himself for our sins so that He might rescue us from this present evil age, according to the will of our God and Father, 5 to whom be the glory forevermore. Amen.
5 Follow the Spirit
16 But I say, walk by the Spirit, and you will not carry out the desire of the flesh. 17 For the desire of the flesh is against the Spirit, and the Spirit against the flesh; for these are in opposition to one another, in order to keep you from doing whatever you want. 18 But if you are led by the Spirit, you are not under the Law. 19 Now the deeds of the flesh are evident, which are: sexual immorality, impurity, indecent behavior, 20 idolatry, witchcraft, hostilities, strife, jealousy, outbursts of anger, selfish ambition, dissensions, factions, 21 envy, drunkenness, carousing, and things like these, of which I forewarn you, just as I have forewarned you, that those who practice such things will not inherit the kingdom of God. 22 But the fruit of the Spirit is love, joy, peace, patience, kindness, goodness, faithfulness, 23 gentleness, self-control; against such things there is no law. 24 Now those who belong to Christ Jesus crucified the flesh with its passions and desires.
25 If we live by the Spirit, let's follow the Spirit as well. 26 Let's not become boastful, challenging one another, envying one another.
So what is new this month?
How about a BIG AMEN for being able to worship without a MASK! Amen. Almost feel like it could stop there. Praise be to God for our continued health and well-being regarding a COVID-free congregation.
Summer Camp is happening. On June 22-24 from 10 AM till 1 PM, Families of school-aged children are welcome to join Pastor Don and me as we build rockets, enjoy our sack lunches, and play around with water balloons. This is a great time for families to get to know each other better. Please bring your own lunches, we will provide the rocket kits and the water balloons! Also, I want to encourage families and community members to enjoy our campus this summer. Feel free to invite people to our campus and gather for picnics or games, most of all HAVE SOME FUN! Call the Church Office to set up your next get-together.
Dog Nose Work Event is almost here. They will be setting up starting at noon on Thursday, June 3rd. Our CAMPUS WILL BE CLOSED Friday and Saturday, June 4 & 5 to church members.
Robin Hood Festival and parade will be July 16-17. Still looking for someone to organize the church's participation in this event. Please let Pastor or I know if you are interested.
Vacation Bible School is quickly approaching. Please sign up to volunteer even for a few hours during the week of August 2-6, our theme is Outer Space! We will be doing Miraculous Missions based on John 3:16! We are changing lives, HOPE you can join us!
Council is working on the budget and will have a voters' meeting on the second Sunday of the month on June 13, 2021, at noon. The council meeting is Thursday, May 27 at 6:30 which will have passed by the time this is published but is noted for the record. If you have any concerns or suggestions, please call or email one of the council members. We are always looking for new ideas and people interesting in serving, most of all we ask for your continued prayers and support that we may stay strong and continue to seek His will for our congregation.
Blessings,
Tim Grace