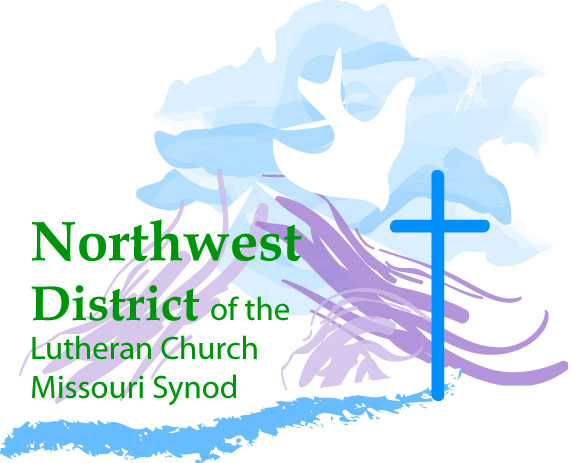 St. Paul Lutheran Church in Sherwood Oregon is a member congregation of the Lutheran Church-Missouri Synod (LCMS.) Our congregations span the entire country. While we walk together in the unity of Christ with two million of our brothers and sisters across the USA, our denomination is subdivided into regions, or districts, in order for our people to work together more efficiently for the kingdom of God. Oregon lies within the Northwest District, which includes Washington, Idaho, and Alaska.
Just within our state, there are 77 congregations, the majority of them as you might imagine are located west of the Cascades, grouped around the Portland metro area, and along down the Willamette Valley. LCMS churches are further grouped into sub-regions known as circuits. Our congregation is in Circuit number 7, and includes these congregations:
Calvary, St. Helens
Grace, Scappoose
Prince of Peace, Portland
Good Shepherd, Portland
Bethlehem, Aloha
Pilgrim, Beaverton
Our Redeemer, Tigard
St. Paul, Sherwood
Living Savior, Tualatin
Triumphant King, Lake Oswego
Each circuit is served by a circuit visitor, who is a pastor, either retired or active. The circuit visitor supports and encourages the other pastors in his circuit. He is involved in the call process for churches seeking to call a pastor. The circuit visitor also organizes and conducts monthly meetings for the pastors in his circuit to get together to worship, study the Scriptures or the Lutheran Confessions, and share the joys and pains of the ministry, as one might do in a support group. Circuit visitors go way back to the 1800s when Lutheran congregations were separated far apart from each other, and the pastors needed brotherly encouragement and support from their colleagues. Back then they were called "circuit riders" because they actually rode on horseback to visit the congregations within their geographic responsibility.
I am currently serving as the visitor for Circuit 7. I was appointed to this by our district president Rev. Paul Linnemann when the previous circuit visitor resigned late last year. I am happy to continue on in this because the workload is not very much extra, and I enjoy getting to know my brother pastors more.
In order for me to continue on, however, you'll need to nominate me for the next triennium, which begins Spring next year. If I'm nominated, I'll run against other pastors in the circuit if they are also nominated. If no other pastors are nominated, then I'll be a "shoe-in" I guess. The forum for this election will be held at Bethlehem Aloha on Sunday afternoon, Nov 15th. Our church is required to send a lay delegate along with the pastoral delegate (me), to vote for the next circuit visitor. If you are interested in fulfilling this important role, please let me know.
Well, that's the short history of circuits and visitors in the LCMS! There's a lot more to it but I thought some of you who were perhaps less familiar with it might find it useful. Most of the time congregations are focused on their own business which is certainly important, but periodically we must help conduct the business of the larger church so that we may continue walking in unity and strength.
Pastor Don